Well it is time to stand up and let everyone know by posting a fun blinkie on your blog/website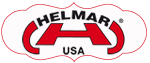 html code for you to copy and past to post on your personal blog: <a href="http://www.helmarusa.typepad.com/" target="_blank"><img src="http://i1032.photobucket.com/albums/a405/helmarusa/fan.gif" border="0" alt="FAN"></a>
or this non flash image 
Copy/Paste html code:   <a href="http://www.helmarusa.typepad.com/" target="_blank">
<img src="http://i1032.photobucket.com/albums/a405/helmarusa/blinkie1-fan.png" border="0" alt="Fan-nonflash"></a>
Post this very cool Helmar Blinkie on your personal blog for a chance to win!  Post a comment here with a link to your blog OR......leave a comment on Helmar's Facebook Page with a link to your blog proudly displaying the Helmar blinkie for chances to win.  We will choose random winners to win Helmar prizes such as these (prizes will vary)!
 
Thank you to our very own Designer Amy Teets for creating these blinkies so we can all "stick" together!! 
Tracy Weinzapfel
President, Helmar USA, Inc.