It is the day you've all been waiting for. A day filled with Holiday Cheer, amazing projects, serious inspiration and the most wonderful Design Team, Guest Designers and Preferred Vendors a Holiday Hop could ask for.
Welcome Everyone to our first Annual Helmar Holiday Hop
You are truly going to be blown away today by all of our participants. The Holiday spirit is alive and well and there are going to be so many Christmas presents from us at Helmar to you...Our amazing fans!!!
If you haven't "LIKED" Helmar yet on our facebook page, make sure you do, because we will be taking over Santa's job today on the Helmar Facebook Page. What better gift at Christmas than some Crafting Goodies right?
Ho Ho Ho!!!
We've got some very special elves in the Helmar Santa blog hop too. Marion Smith and Tammy Tutterow are gonna wow you. Nikki Sivils, Elle's Studio and Unity Stamps will make this hop even that much more filled with holiday cheer.
Now onto the show. Take your time today so you don't miss a thing. If you get lost along the way, hop on back here to use our little Santa list to help you on your way. Leave a comment at every stop too, so you can possibly win our grand prize!!! And we have 2 Big Picture Classes to give away too!
Don't forget to play along with us on Facebook and Tweet Tweet Tweet too. We wanna make this the best Christmas crafty event on the net, and we'll need your help to do it.
Here is the list for the blog hop order for ya
Helmar USA Design Team Blog         http://helmarusa.typepad.com/
Tracy Weinzapfel  www.tracywburgos.typepad.com
Preferred Vendor – Nikki Sivils, Scrapbooker LLC  www.nikkisdoghouse.blogspot.com
Laura Achilles  http://lauraachilles1.wordpress.com/
Shelly Hein-Simmons http://reelgirlsanimalhouse.blogspot.com/
Amy Teets  http://amyteetsdesigns.blogspot.com/
Guest Designer – Tammy Tutterow  http://tammytutterow.typepad.com/
Alicia Barry  http://leishasblog.blogspot.com/
Gayle Martin  http://jgwm.blogspot.com/
Aymee Gandy http://www.southernbellescrapper.blogspot.com/
Erika Taylor http://taylordconcepts.blogspot.com/
Preferred Vendor – Unity Stamp Co. www.theunitystampco.blogspot.com/
Cathy La Hay http://behindthesceneswithcathy.blogspot.com/
Pamela Young http://pamelasworldofscrap.blogspot.com/
Jessica Morales (KinderStampO) http://www.kinderstampo.com/
Lolly Chessie (LollyChops) http://www.lollychops.com/
Tina McDonald http://tinamcd-mysanity.blogspot.com/
Leeann Pearce http://thepaintbrushgoesspottie.blogspot.com/
Stayce DeWid http://staycedewid.typepad.com/
Guest Designer – Marion Smith http://apieceofcraft.blogspot.com/
Michelle Wallace http://www.theartofscrapbooking.blogspot.com/
Nicole Pomeroy http://nmpomeroy.blogspot.com/
Sarah Moore http://sarahmoore-thescrapjunkie.blogspot.com/
Sherry Mendoza  http://sherryscreations.typepad.com/sherrys-creations/
Becky Teichmiller  http://www.beckyteich.blogspot.com/
Preferred Vendor – Elle's Studio www.ellesstudio.blogspot.com
Jing-Jing Nickel http://thislittleartofmine.blogspot.com/
Lydell Quin http://www.lydellquin.blogspot.com/
Helmar USA Design Team Blog  http://helmarusa.typepad.com/


Holy Doodles, what a list. So start hopping and make sure you leave some holiday cheer at every stop. You don't want to be on the Helmar naughty list for the grand prize draw, I guarantee it!!!
First off we are heading over to Tracy Weinzapfel's wonderful blog by clicking the button....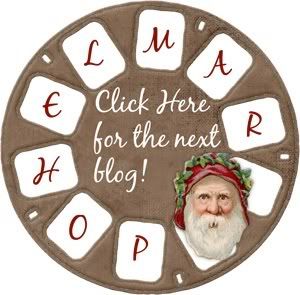 Everyone at Helmar wishes you all a very HAPPY HOLIDAYS!
The Helmar USA Design Team